Mil-Spec Painting of Lighting Components for Commercial Airlines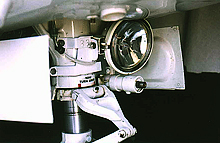 (Click on thumbnail to enlarge)
We have been painting lighting components for airlines for over 25 years.
Painting on plastic presents a unique problem, so we carefully chose materials and application strategies that would promote optimal adhesion. After carefully applying the selective masking, we primed and painted the components, which were air dried to achieve the proper cure. Rigorous adhesion testing assured the coating would not chip or flake during use. These components, which featured dimensions of up to 1' in length, were processed within a 5-day turnaround.
Choosing the best mil-spec certified materials and correct application technology made this project a success. If you have a similar project and would like more details about our processes, please contact us today.
Mil-Spec Painting of Lighting Components for a Commercial Airline – Project Information
Capabilities Applied/Processes

Masking
Priming
Topcoat
Overall Part Dimensions

Various
Material Substrate

Plastic
In process testing/inspection performed

Adhesion Testing
Visual Inspection
Industry for Use

Aerospace
Volume

High
Delivery/Turnaround Time

Per Customer Requirements
Delivery Location

Nationwide
Standards Met

Customer Specifications
Product Name

Lighting Components
Don't see the item you are looking for on this page? Please feel free to contact us for more information on our products & services.